Established in 1991, one of Turkey's first private television channels, Show TV, on June 6, 2013 has been acquired by Ciner Media Group.
Being one of the first private television channels of Turkey, Show TV was established in 1991. Shown by the audience as 'the mostly loved and trusted television channel' and granted to numerous awards, Show TV also acts as a Turkish broadcasting.
Having its name written in gold letters in Turkish broadcasting with bright, different, innovative and exciting projects, Show TV joined the family of Ciner Yayın Holding in 2013.
NEVER-FORGOTTEN SERIES AND PROGRAMS
Various never-forgotten series and programs from Kurtlar Vadisi, to Muhteşem Yüzyıl, Şahane Show to Ezel, Arena with Uğur Dündar to Show Main News with Reha Muhtar, Show TV has been an irreplaceable channel of Turkish broadcasting for years.
In the recent years, Show TV maintains its leading role in Turkish broadcasting with its series that break rating record like İçerde, Çukur, Ramo, etc. and phenomenon programs like Didem Arslan Yılmaz'la Vazgeçme, Cumartesi-Pazar Sürprizi, Bir Şansım Olsa, etc.
SHOW TV DIGITAL
Succeeding for years with its assertive series, objective and reliable main news bulletin, agenda-setting programs, competitions and reality shows, Show TV carried its achievements in the TV screens to digital platforms and protected its leading position.
The website showtv.com.tr where Show TV contents are published at is one of the most visited television websites. Social media accounts of Show TV that contain special contents, latest news and trailers of Show TV productions are followed by the audience admiringly.
SHOW TV NEWS CENTER
Show Ana Haber, "The News Center of Turkey" which feels the pulse of Turkey and the World and followed curiously brings various news prepared with specialized reporter team and experienced personnel to Show TV screens simultaneously from scenes through live broadcasts.

ENTERTAINMENT, LIFE AND MORE
With its wide variety of productions drawing attention of the audience, Show TV continues being a channel which organizes entertainment- and life-based programs successfully.
Making Show TV broadcasts and productions with custom content available to Turkish people living in Europe, Show Türk and with alternative contents, Show Max continue their programs under Ciner Media Group.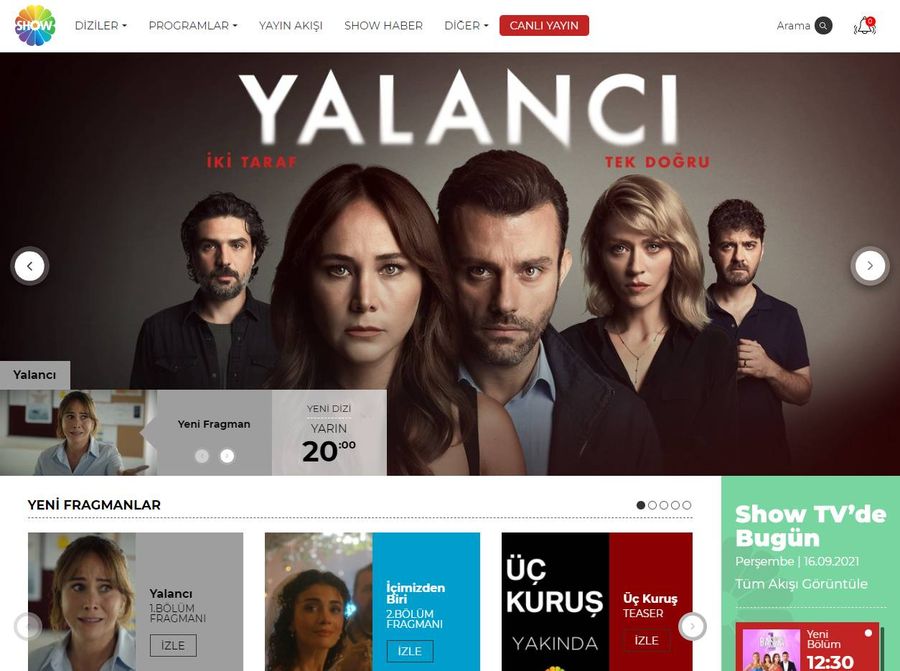 DISTINGUISHED, INFLUENCING PRODUCTIONS AT SHOW TV
As the channel of uniqueness, Show TV continues representing all the aspects of life to its audience with daytime programs Bu Sabah, Didem Arslan Yılmaz'la Vazgeçme; agenda-setting magazine programs Cumartesi-Pazar Sürprizi; entertaining show program Güldür Güldür Show; Show Ana Haber feeling the pulse of Turkey and the World and interested series Yalancı, Aziz and Üç Kuruş.
Click on the picture to see gallery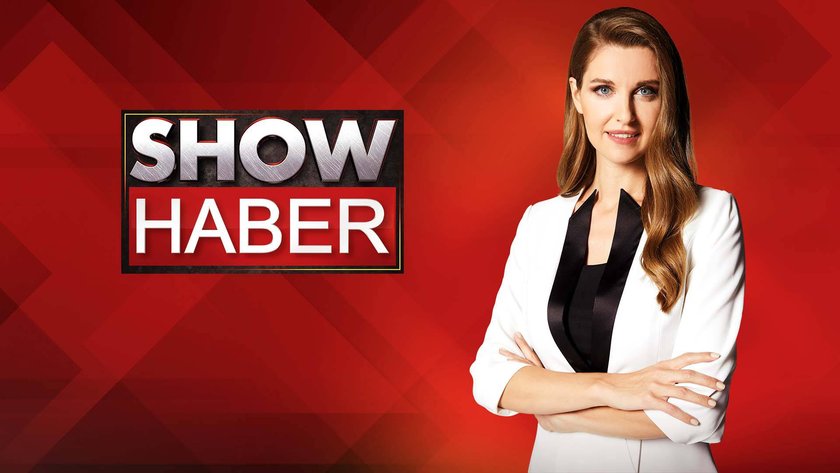 +15