It was establish to extract "lignite" coal from the mine that it has and to produce/sell the electrical electricity. The project is under development.
Konya Ilgın lignite field was discovered by drilling done by the MTA in the 1980s. The amount of lignite reserves within the field was revealed with the drilling and reserve works performed by the North American Coal Company that holds the operating right of the field in subsequent years, and studies were initiated to gain the reserves within the field to the national economy.
Our Company firstly began its sounding studies to confirm data on works carried out in previous years after the field was taken over by Konya Ilgın Elektrik Üretim A.S. in 2011, and then continued its works to create a safe mine plan that is safe and sustainable in the field by examining geology and reserve status of the field. Within this context, expropriation studies on field are continuing.

In addition to numerous studies conducted in previous years, our Company received consultancy service from many international and national institutions and organizations especially including Vattenfall GmbH, FugroSial, Istanbul Technical University to make reserve calculations or to make mine plans reserve calculations, and it is continuing to receive said service.
Ilgın lignite field has 175.3 million tons of lignite ore in total with an average heating value of 1994 kcal/kg, and the ore to be extracted from the field will be evaluated for the thermal plant having power of 500 MW and having a fluidized bed technology to be set up in the field. Negotiations were made with various contractor Companies for power plant construction on the basis of turnkey in order to implement the project, and a building contract was signed with Guangdong Electric Power Design Institute (GEDI) Company of Chinese origin on 09.02.2015. The fluidized bed boiler to be used in the power plant and steam turbine generator set will be produced by ALSTOM which is one of the leading Companies in the world.
Konya Ilgın Project, which will provide that our domestic lignite resources are brought to the country economy in parallel with Strategy Certificate published by the Ministry of Energy and Natural Resources and contribute to security of supply and sustainability in energy production of the country, will also increase local employment within the region and participate to region economy.
Click on Picture to see gallery of the Company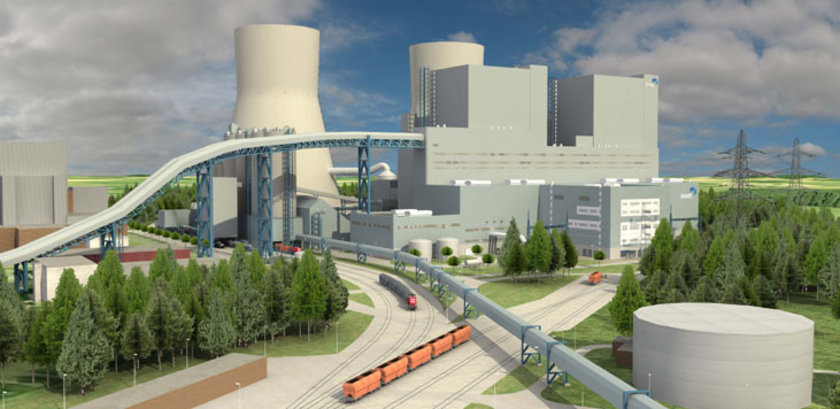 +8