Ciner Group, aiming at protecting the universe we live in and at developing the human being which is the essence of everything, attaches particular importance to investment and services regarding environment to achieve this goal.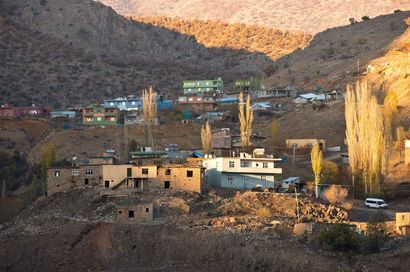 Ciner Group, aiming at contributing to social development as well as economic and cultural life of our country, has carried out social responsibility projects in many different areas.
Ciner Group, aiming at contributing to social development as well as economic and cultural life of our country on the way it started with the motto of "We are Turkey", has carried out social responsibility projects in many different areas such as environment, education and sports.
Ciner Group adopted all the elements such as protection of human health, water, air, soil, climate, environment, natural/cultural heritage, flora and fauna which have direct effect in determination of the quality of life protection and protection and improvement of resources as one of its main philosophies.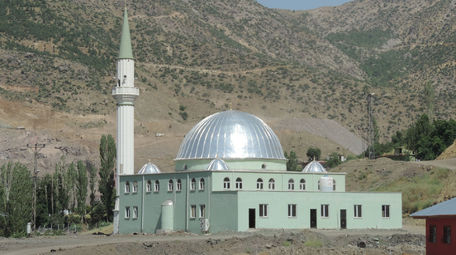 It carried out many important projects within this scope. Ciner Group built many schools and dormitories all across the Turkey, and transferred them to the Ministry of National Education (MNE), made studies on forestation and irrigation systems, asphalting of the road, and built or repaired mosques in many towns, built lodging, set up systems that will help industrial production of villagers and will also help the villagers to process and irrigate their products, built irrigation canals, and supported them, rendered ambulance and health services available from which local community could benefit, built police station and health centers, and carried out many successful and pilot projects in cooperation with the municipalities. 
In brief, Ciner Group has been pioneer that will be an example for the community and contribute to development of the local community. Ciner Group, acting with awareness of social responsibility, has employed people from the surrounding villages and towns where the mines are extracted.
In addition to this, Ciner Group that supported publication of researches and survey works making great contributions for problems of the sectors in our other working areas especially Energy, Mining and Aviation sectors also sponsored for many pilot projects under the social responsibility.
Ciner Group will continue to contribute to environment and social life with different channels through which similar projects will be carried out by being an example.
The works performed within the scope of social projects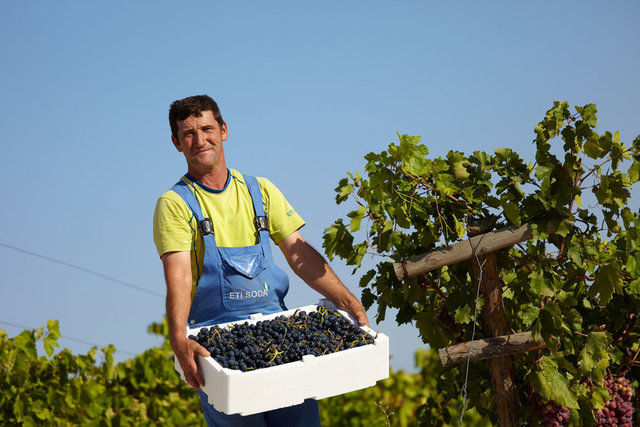 With the aim of development of viticulture in the region carried out by Eti Soda, raising awareness of the local people, sample gardens were created on 30 acres of land in the solution mining sector. It was aimed at introducing the local villagers different and more efficient grape varieties in cooperation with the University, giving training and developing local viniculture.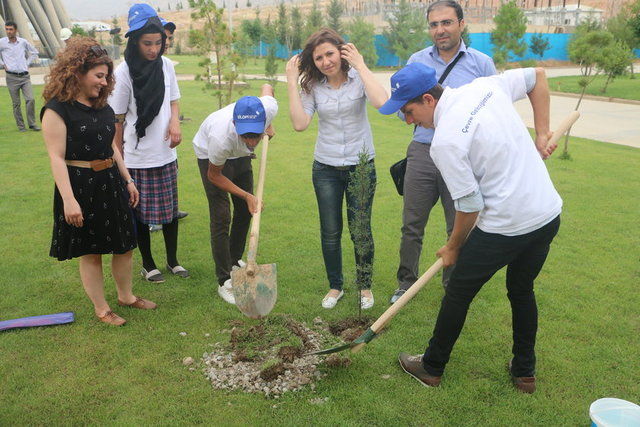 Park Termik A.S. planted 5.000 trees in total including 4.000 coniferous and 1.000 leafy trees, contributed to the restoration works of more than 100 historical Beypazarı houses, and established the 24-hour serving Park Medical Policlinic.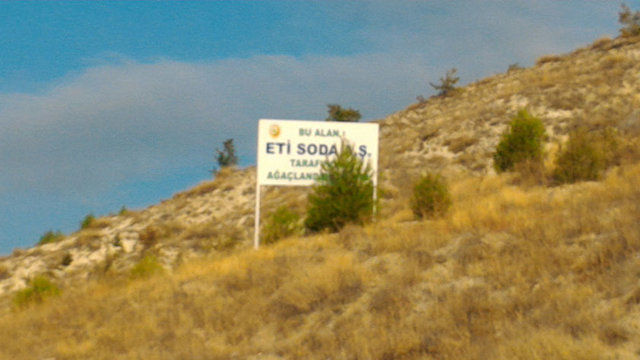 At first, 5000 trees were planted in the field allocated for the forestation on the way to Çayırhan, Beypazarı and 2000 trees are planted each year and irrigation and maintenance works of the field are performed.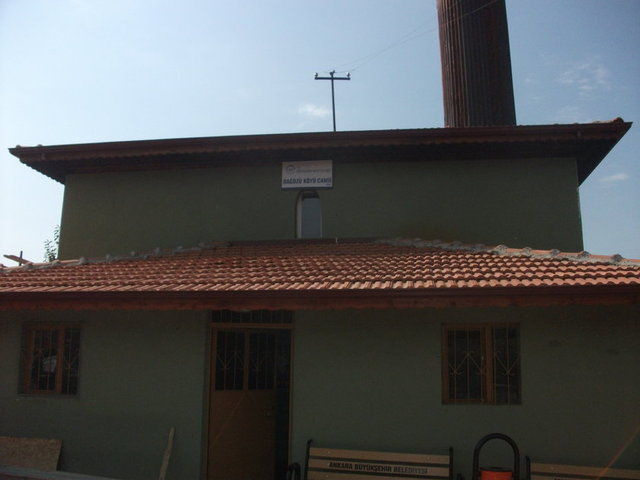 Mosque in Bağöz village and its minaret were repaired and maintained, and electricity, water and WC systems were renewed.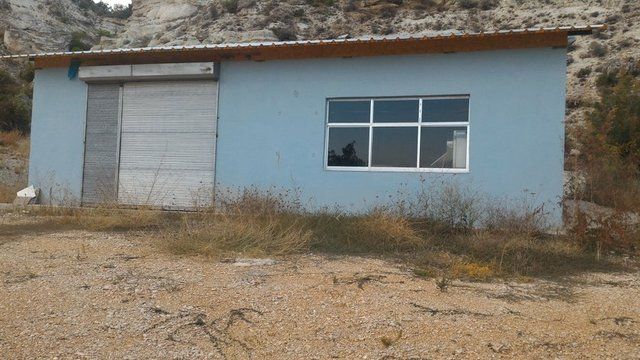 Bağözü village molasses store: The villagers were enabled to produce molasses from their grapes with complete squeezing, crushing and sorting machines placed in a concrete structure of 80 m2 and with 4 boiling tubs in Bağözü village where viniculture is common, and they had economic value.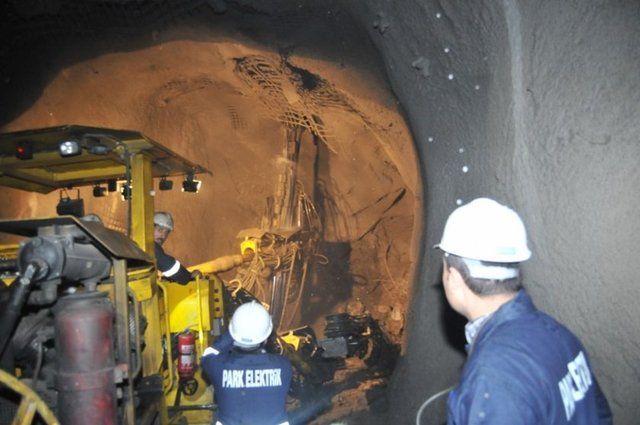 Ciner Group, acting with sense of the social responsibility, meets its employment needs from the surrounding villages and districts where the mine is extracted.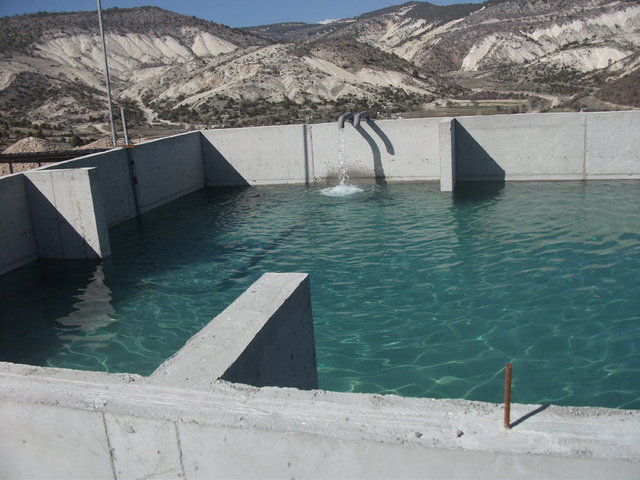 Başören village irrigation system: Başören village set up an irrigation pool with volume of 300 m3 and hydrophore system with piping of approximate 8000 m. for industrial irrigation, clean water was continuously being fed from factory to pool was and it was provided that agricultural production of the village is supported.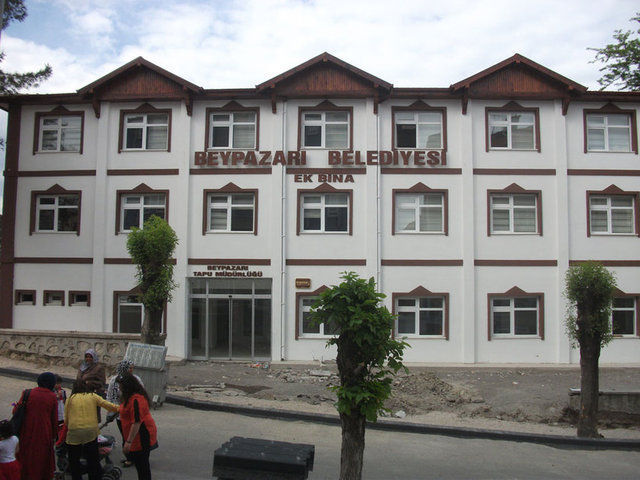 Beypazarı Municipality Hall: After the building serving as Beypazarı State Hospital was abandoned, the entire interior / exterior wall, roofing, electrical, water installation, joinery, suspended ceilings and other fine completion of construction of the wreck were completed, and Presidency floor was furnished.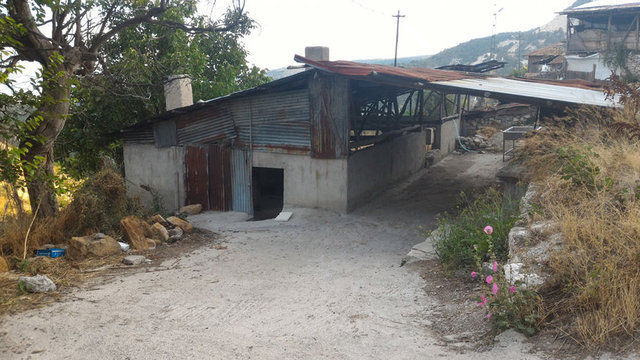 Çakıloba village molasses store: Pekmez store was brought in Çakıloba village getting by viniculture with grape stem sorting machine, squeezing machine and boiling tubs.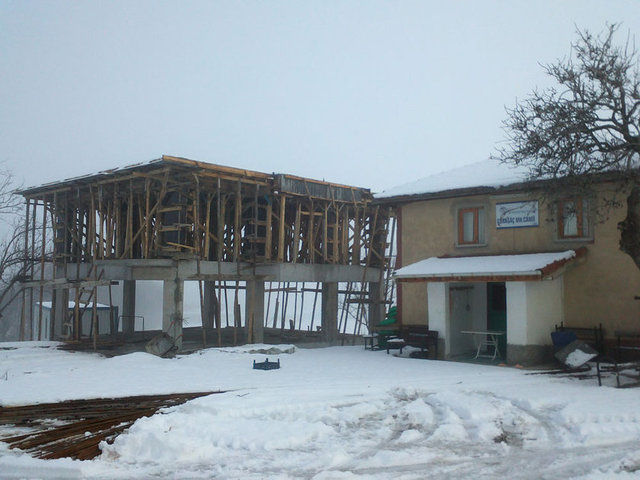 Mosques were renewed and maintained in Gürağaç village, 2-storey reinforced concrete building was built. Ground floor serves as a village room and top floor is used as lodging for imam of Gürağaç village.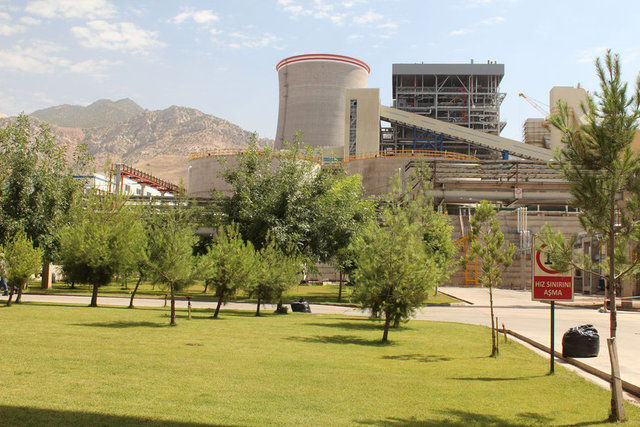 4500 saplings were planted in the rehabilitation field of Silopi Elektrik A.S. and this field was re-gained to nature.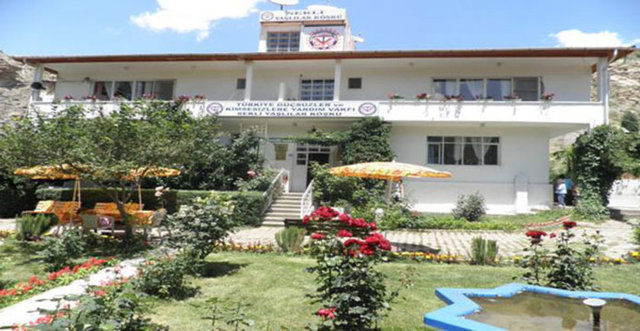 Electricity, water and heating systems of Güçsüzler dormitory located in Sekli village were renewed, and maintenance and repair services are continuously provided.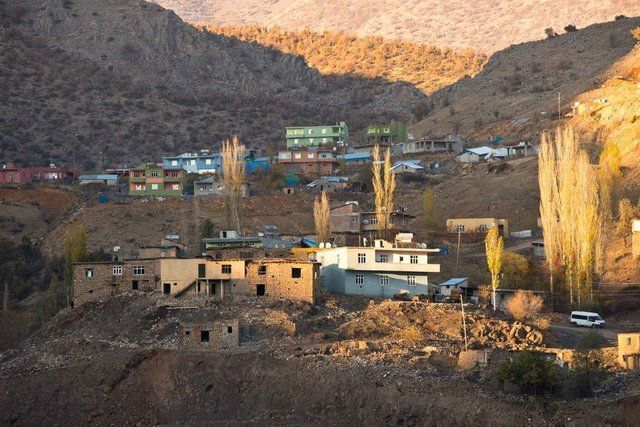 Scholarship assistance was provided for poor and needy university students determined by Social Assistance and Solidarity Association of Şırnak Governorate, and assistances made to school bus and surrounding schools are continuing.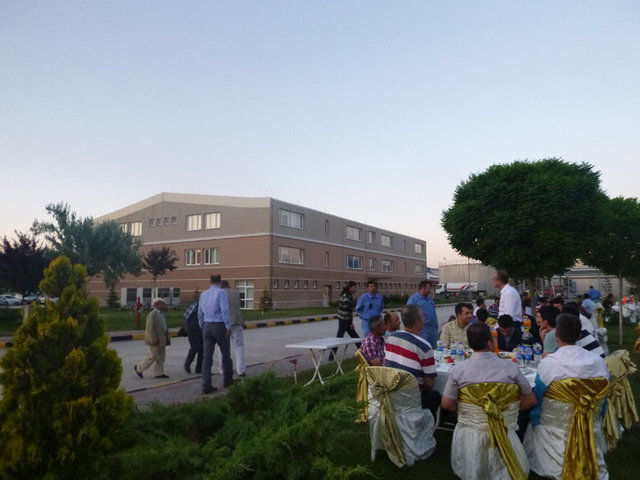 Every year during Ramadan month, Bağöz, Çakıloba, Başören, Gürağaç villagers and all employees and managers of Eti Soda break their fast at the field of Eti Soda and local people become friendly at once.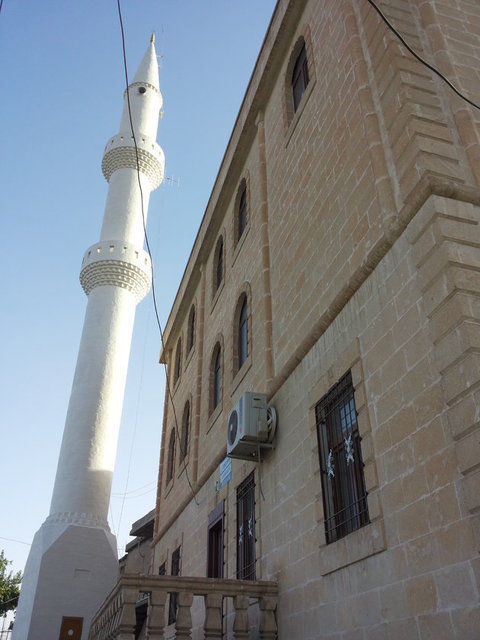 Mosque was built in Görümlü Town.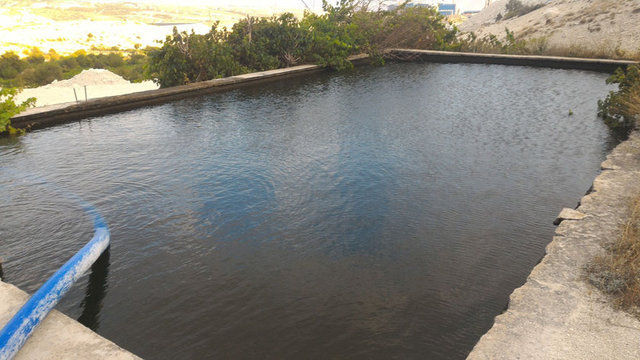 Çakıloba village irrigation system and pool: Pool of 100 m3 and pipe of approximate 1200 m. for continuous feeding were made in Çakıloba village and separate distribution lines were made to village vineyards and agricultural production was supported.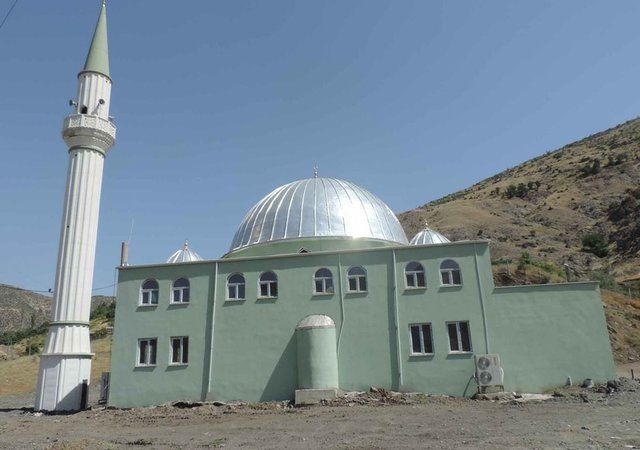 Mosques and lodging were built to meet needs of the villagers in Madenköy, water wells and water lines were renewed to meet the water need of the village, and road providing transportation to the village was renewed.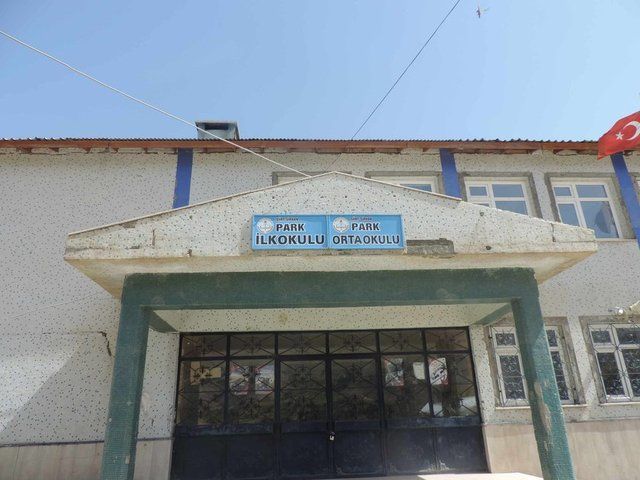 Police station was built in Madenköy and it was donated to the Turkish Armed Forces (TAF), an elementary school with 8 classrooms was built, and the old village school was renewed and donated to the Ministry of National Education (MNE) to be used as teacher lodging.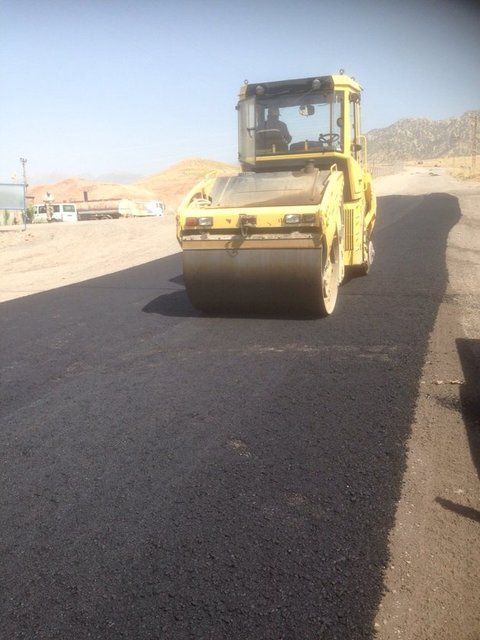 Asphalting works were done. Road of 11 km between Görümlü and Çalışkan towns was asphalted.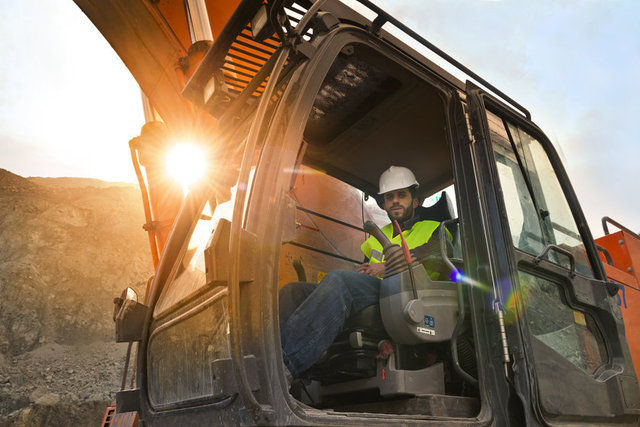 Assistances such as water pipeline and supplies were made to villages.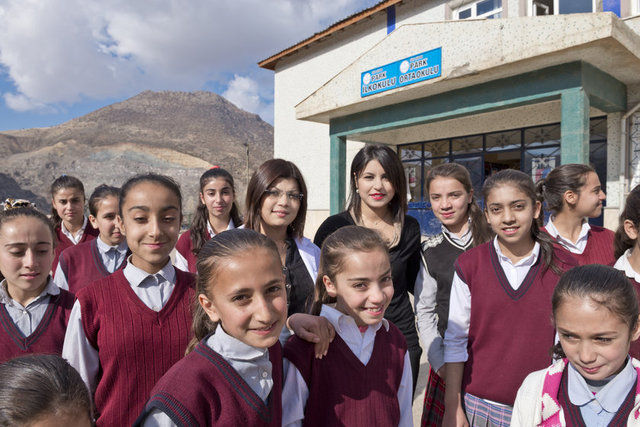 Old village school was renewed and donated to the MNE to be used as housing for teachers.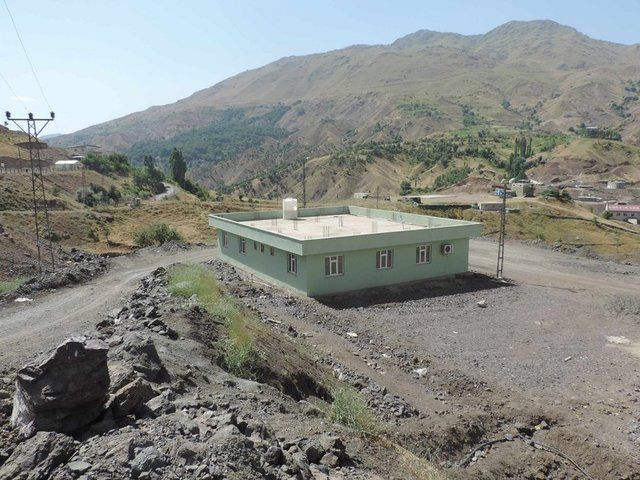 The health center in Madenköy was renewed, and workplace health team of the Company started to provide services for patients from this health center in all villages and surrounding villages in a way that all operational expenses of the health center will be covered by Park Elektrik.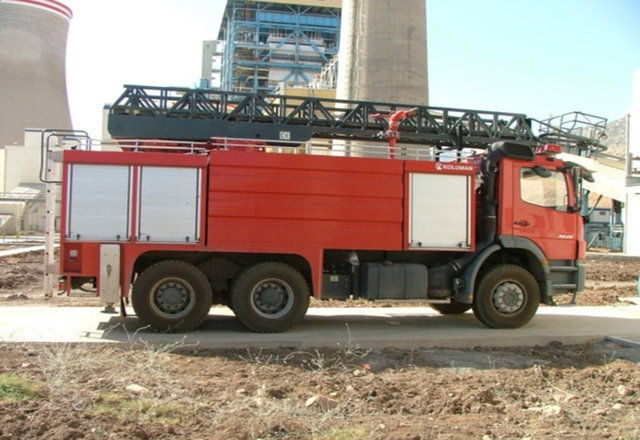 2 ambulances and 1 fire truck render service for the public in the town.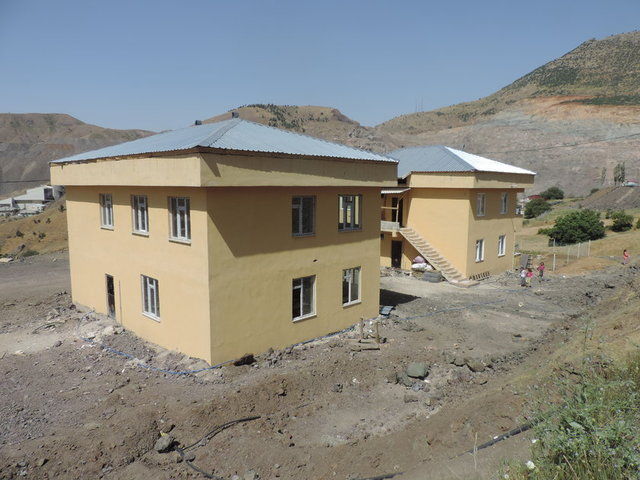 Investment on mosque, condolence house, health center and lodging is continuing.