C Yapım Filmcilik is a production Company established to produce advertising productions, documentaries and music clips especially cinema and TV series.
The main objective of the Company is to become one of the main actors in the Turkish film and series industry that entered a rapid growth trend in the recent years. C Yapım Filmcilik develops ideas, scenarios and production projects for Turkish cinema and series sector. The main strategy of the Company is to make all the theoretical differences for the Turkish cinema that could not show sufficient performance on creating its own language with the studies to be made on production. And while doing all of these things, keywords will be quality and innovation. The biggest purpose of the Company is to blend the things that were not tried beforehand with an intellectual knowledge and to develop projects which may create / change the agenda.
C Yapım Company, producing fundamental ideas, owns all the hardware and software facilities necessitated by the sector. Financial and technological of Media Group is one of the most important advantages of C Yapım.
C Film is always in communication with the broadminded journalists working in leading media organizations of Ciner Group such as Bloomberg HT, Habertürk and Show TV and also with broadcasters and managers.
Ciner Studios, which were designed in a way to meet all the needs, offers all the possibilities to carry out imaginable projects with its lobbies, décor and display systems. Ciner Studios located in Istanbul Sefaköy also have studios and lobbies at proper sizes according to demands. Ciner Studios have all the Studio equipment with its closed area of 25,000 m2 within an area of 40,000-m2 area and with its close location top Ataturk Airport.
Click on the picture to see the gallery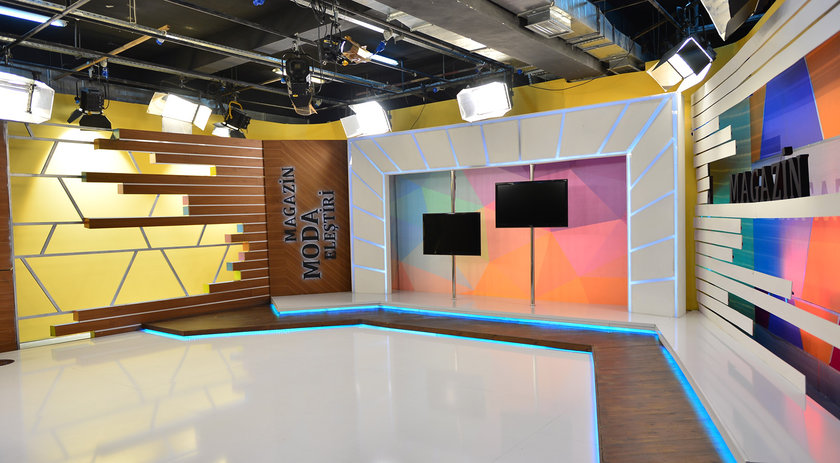 +10